Solar PV specialists you can trust
We treat every installation as if it were our own
Solar PV: Made easy
Bowler Energy makes investing in solar photovoltaic (PV) as hassle free and efficient as possible – all you need to focus on is reaping the rewards of your investment.
We are agricultural, commercial and industrial solar PV specialists and we treat every installation as if it were our own. We make it easy to cut your electricity bills, generate income and reduce your carbon emissions.
Bank-beating returns
Benefit from an average annual return of between 10 and 14%
Sustainable income
Get Government guaranteed index-linked payments for 20 years
Full turnkey package
We have the expertise to deal with every aspect of your project, from planning to aftercare
Peace of mind
Avoid electricity price rises and cut your overheads with our solar PV systems
Over half of our business
comes from referrals
View all
We've helped agricultural, commercial and industrial customers across the UK reap the benefits of solar PV. See what some of them have to say about working with us.
View all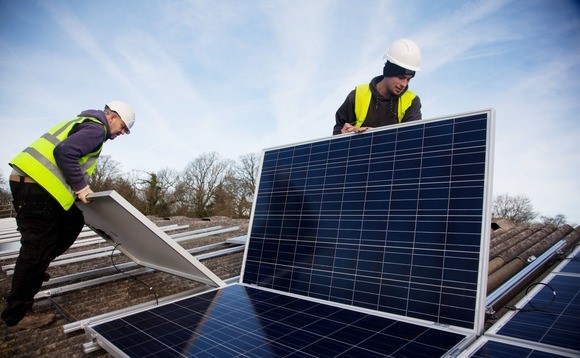 Feed-in-tariff changes: Thoughts of five industry leaders
Solar PV: Made easy Bowler Energy makes investing in solar photovoltaic (PV) as hassle free and efficient as possible – all you need to focus on is reaping the rewards of your investment. We are agricultural, commercial and industrial solar PV specialists and we treat every installation as if it were our own. We make […]
Bowler Energy: Past, present and future
Solar PV: Made easy Bowler Energy makes investing in solar photovoltaic (PV) as hassle free and efficient as possible – all you need to focus on is reaping the rewards of your investment. We are agricultural, commercial and industrial solar PV specialists and we treat every installation as if it were our own. We make […]
Awards & Accreditations